We are developing life skills that help kids in school, home, socially and so MUCH More.
October 5, 2020
Saturday, Oct. 17th Just For Kicks Martial Arts is opening it's newest location in Covington on Saturday, Oct. 17th. Train within the…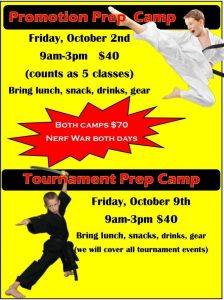 JFK Karate Camp this Friday. Students will train for our JFK Crusade tournament….