Reviews
Read what our parents and students think about us
Below you will find reviews and testimonials from current and former JFK Martial Arts students and their parents in Mandeville and Covington, LA.
We pride ourselves on being recognized as a Top Rated Martial Arts School by Go2Karate.com. We hope that your experience on our website is friendly and easy to use.
Are you NEW to martial arts?
Then don't forget to check out all of the other reviews and see what others saying about our community service, martial arts instructors, programs, and much more. We take pride in teaching a high quality martial arts, offering great customer service and in our online reputation.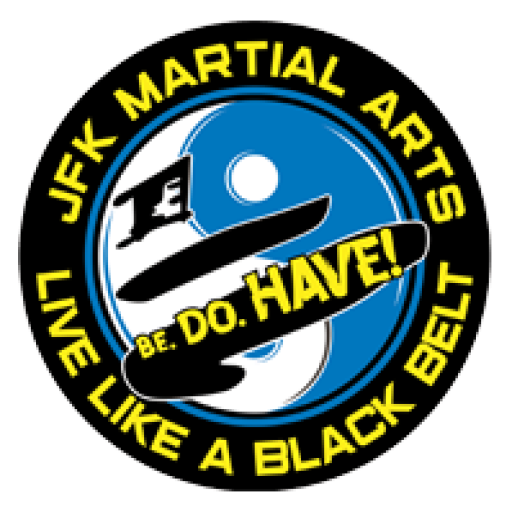 Tim E.
I was very impressed with the Instructors at JFK Martial Arts ability to reach the kids and keep them wanting to come back. My daughter loves the active pace and the dojo. Livia has been working very hard this year to stay on the honor roll. She has also been helping out around the house, making things easier for Mom!
Lorna Brechtel
Bennet shows the life skill responsibility- every evening he feeds our three cats. Thanks JFK Martial Arts. Your friendly staff is encouraging and very knowledgeable and has done wonders with my Son.
Mike Gibson
Symone has recently displayed courage at jfk by finally being able to talk to Mr. Spitnale and ask for help. That once seemed as if it was a big fear of hers. LOL! Symone's focus is getting better each cycle. She is starting to pay more attention to her moves and stances. Of all the life skills taught, Focus ranks right at the top for her and is definitely helping her get better.
Terry M.
By being very focused in school Jason has made straight A's on his report card for the 1st nine weeks. He got a principal award and perfect attendance. We are very proud of him. JFK Martial Arts is reinforcing what he is learning at home in regards to discipline and respect, and amplifying in areas that they specialize in with the martial arts.
Jackie Smith
I want to tell you how much JFK Martial Arts has meant to our family. Rohan's teacher wrote on his report card that he was a blessing to teach because of his infectious enthusiasm to learn. She also wrote that he was always ready for a challenge and was hard working and motivated
Mathew Harvey
Matthew has been focus on being a better leader his school work has improved a lot and his focus on being a great martial artist is his goal. Matthew look forward to taking on a new every day and is training hard for the next competition. I appreciate the staff of JFK Martial Arts so much for everything they do for these kids and my son!
Carlos Norton
Elijah has been working very hard in both school and karate. Being focused on certain goals has paid off greatly, landing him on the honor roll for the first nine weeks of school (all A's, 1 B) with perfect attendance, and 1st & 2nd place medals at the latest competition! He has come a long way since joining Just for Kicks, and we couldn't be any prouder.
Maggie Marquar
Frankie showed respect, patience, and responsibility for his actions in a difficult situation this week. While on vacation he was waiting in line to take a picture and a little boy cut in line in front of him. Frankie did not get angry and yell, instead he walked back over to us and patiently waited for the other little boy to take his picture first. He respected us and the other family by acting in a responsible manner and controlling his emotions. We were very proud of him and his choice to be the better person in the situation.
Wendy Carmichael
Just For Kicks is great for our whole family. Love the uniforms! We enrolled in the program at the first visit as they gave us a great offer. I had friends that recommended the Just For Kicks classes and they were right. The teachers are very informative and the class is easy to follow. My husband and I feel like our children are nearly bully proof after three weeks of training.
Tom Jackson
Thank you, thank you, thank you. I landed on the Just For Kicks website and signed up for a Free one week trial and couldn't be more pleased. The instructors are amazing and the class is large, exciting and super energized. I won't miss a class and I am building a wonderful relationship with the instructors.
Susan Seube
It was not easy to find activities for my son with autism to get involved with, which was frustrating. A friend of mine recommended introducing martial arts. I was hesitant but looked into it and found that Martial Arts is great for physical and mental development. I signed my son up for Karate and found that the trained staff is great with teaching the lessons to kids. Now, 6 months later my son Trace has shown responsibility in practicing his stances and with practicing his forms and weapons. Also he gave up his favorite thing his iPad so he could focus on practicing everyday to get better. Way to go trace keep up the good work I'm so glad my martial arts worked for my son!
Hudson Hoggatt
Hudson took last month off of karate to focus on his school work. He worked hard each night. Upon completion of the first 9 weeks he made honor roll and even received the perfect conduct award! He's now ready to get back into karate and focused on not only maintaining his grades but achieving his next belt promotion. We could not be anymore proud of Hudson and his growth throughout his time at Just 4 Kicks!